November 13, 2023
Researchers of IMDEA Software had the opportunity to develop skills for leadership and shape careers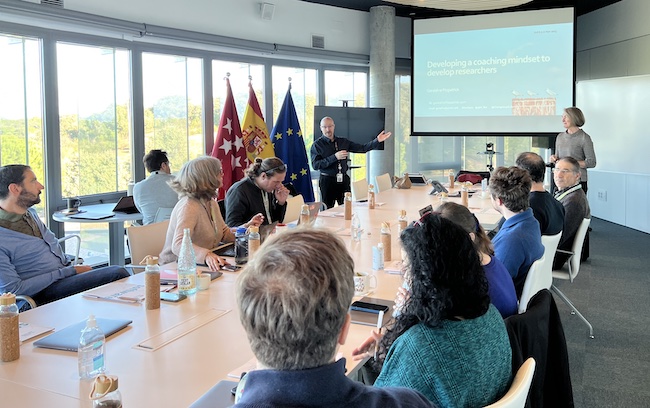 The IMDEA Software Institute has organized two workshops for researchers, given by researcher Geraldine Fitzpatrick, Full Professor Technology Design and Assessment, Head of Human Computer Interaction Group, Faculty of Informatics, TU Wien, Emeritus Professor, as of Oct 2023. The first one, on November 6th was addressed to the Faculty researchers of the center: "Developing a coaching mindset to develop researchers". The second, which took place on November 7th, was aimed at postdoctoral and PhD students: "Knowing who you are as a researcher to craft your career development".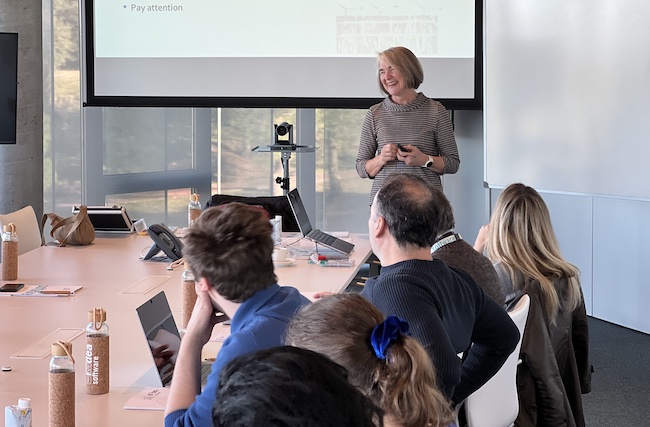 This workshops were highly interactive, combining structured content with opportunities for individual reflection, group activities, hands-on practice, and participant-driven discussions. The session's flow and content were responsive to the topics and questions raised by the participants, ensuring that way that the specific needs were addressed.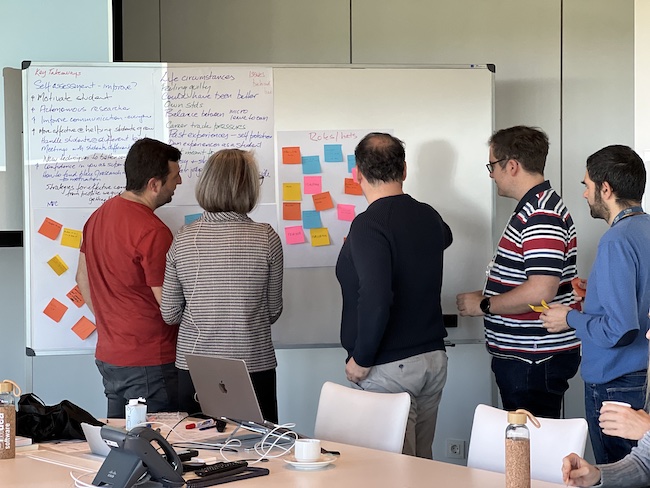 The first workshop, dedicated to Faculty, aimed to equip them with the mindset and skills necessary to become effective leaders in these roles.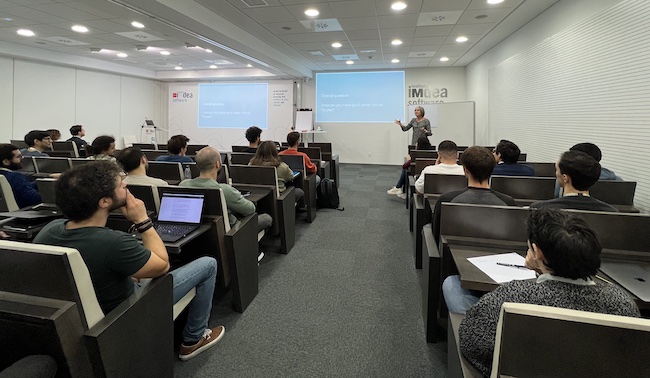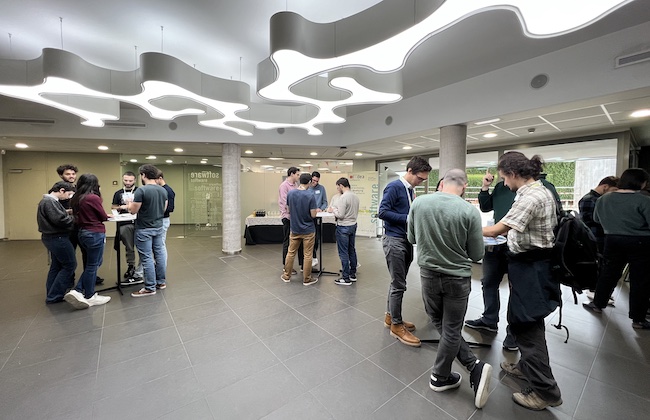 The second workshop, aimed to postdocs and PhDs, they explored ways to understand their own research identity and how to use that insight to proactively shape their research choices now and for their future career.