November 17, 2023
IMDEA Software in "Research-innovation, symbiosis at the service of competitiveness", a commitment of the madri+d Foundation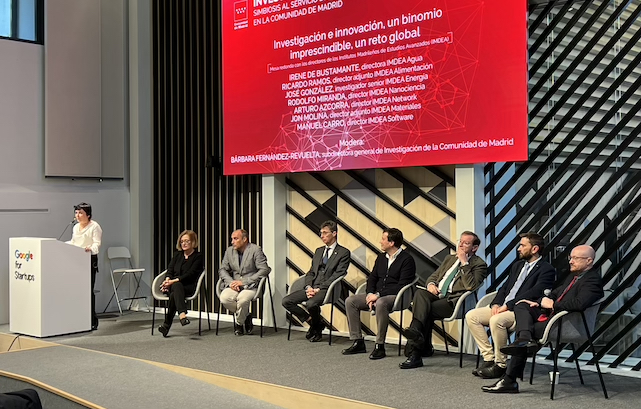 The conference 'Research-innovation, symbiosis at the service of competitiveness in the Madrid Regional Government', organized by Fundación para el Conocimiento madri+d, within the framework of the Science and Innovation Week, was held this Friday at the Google Campus. Madrid startups of reference, the Madrid Institutes for Advanced Studies (IMDEA) and the clusters of innovation and talent with presence in the region, have been part of the event in which attendees have been able to learn, discuss and share experiences.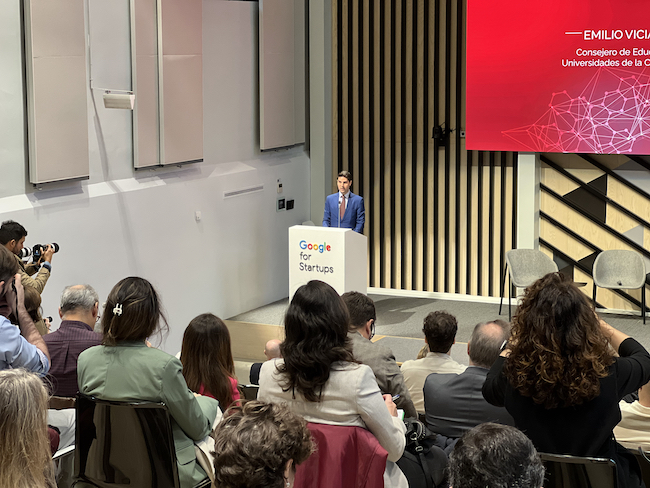 The Regional Minister of Education, Science and Universities, Emilio Viciana, was in charge of opening the event. With a view to the year 2030, Viciana announced that the Government of Madrid is investing up to 600 million euros in order for Madrid to become the research and innovation hub of reference in southern Europe. In his speech, he also indicated that "prosperity depends on science and innovation, since it generates wealth, employment and welfare in society".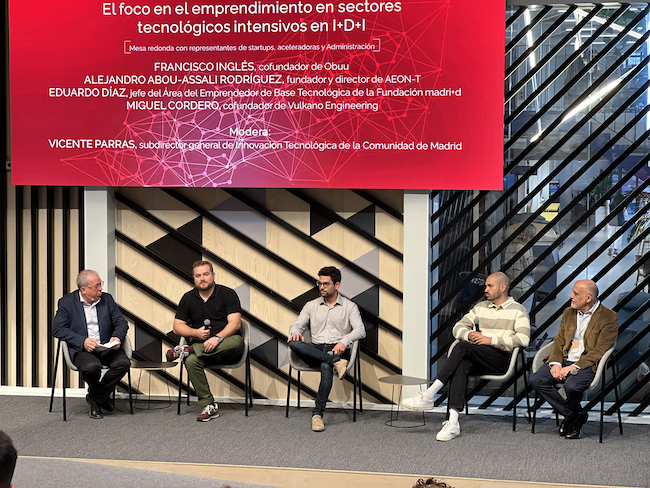 The first round table discussion, 'The focus on entrepreneurship in R&D&I intensive technology sectors', brought together representatives of startups, accelerators and the Administration itself, moderated by the Community's Deputy Director General for Technological Innovation, Vicente Parras.
The second round table, 'Research and innovation, an essential pairing, a global challenge', was moderated by the Community of Madrid's Deputy Director General for Research, Bárbara Fernández-Revuelta, and was attended by senior representatives from the IMDEA Institutes: IMDEA Software Director Manuel Carro, IMDEA Water Director Irene de Bustamante, IMDEA Nanoscience Director Rodolfo Miranda, IMDEA Networks Director Arturo Azcorra, IMDEA Materials Deputy Director Jon Molina, IMDEA Food Deputy Director Ricardo Ramos and IMDEA Energy Senior Researcher José González.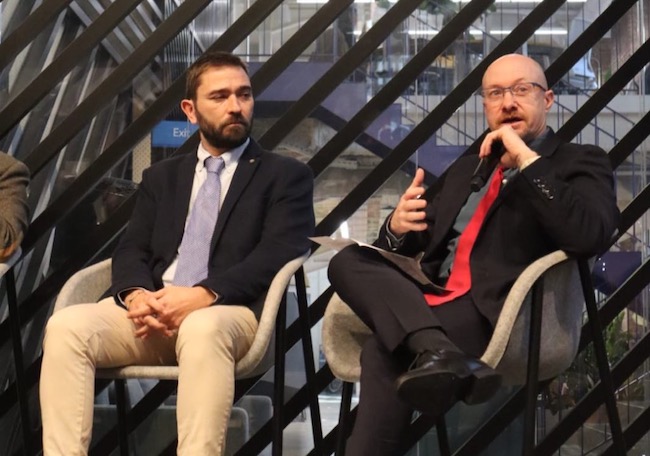 Carro highlighted the IMDEA Software project led by researchers Gibran Gómez, Pedro Moreno-Sánchez and Juan Caballero, capable of tracking cybercrime financial operations in Bitcoin allowing to discover who is behind them, being of great help to the Police and essential for judicial actions to fight against these criminal acts.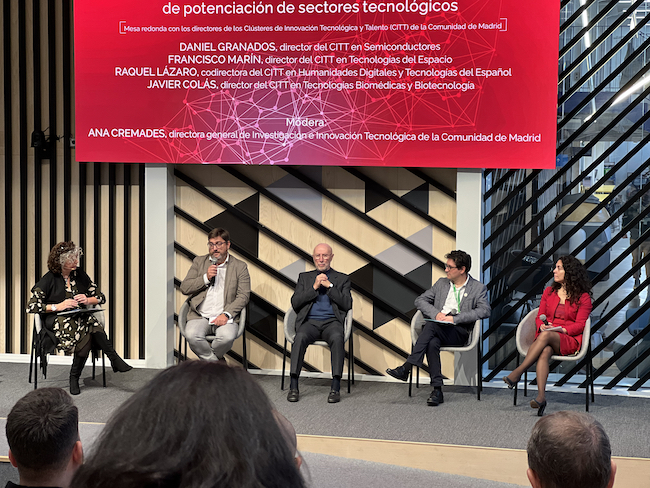 Finally, the last panel discussion, 'Public-private cooperation, how to generate synergies for the enhancement of technology sectors' took place with the participation of the directors of some clusters of the Community. The general director of Research and Technological Innovation of the Community of Madrid, Ana Cremades moderated the table, and was accompanied by the director of the Technological Innovation and Talent Cluster (CITT) in Semiconductors, Daniel Granados (from IMDEA Nanoscience), the director of the CITT in Space Technologies, Francisco Marín, the co-director of the CITT in Digital Humanities and Spanish Technologies, Raquel Lázaro, and the director of the CITT in Biomedical Technologies and Biotechnology, Javier Colás.